Features
Growing Older, Growing Bolder
Seniors Fight for Everyone's Rights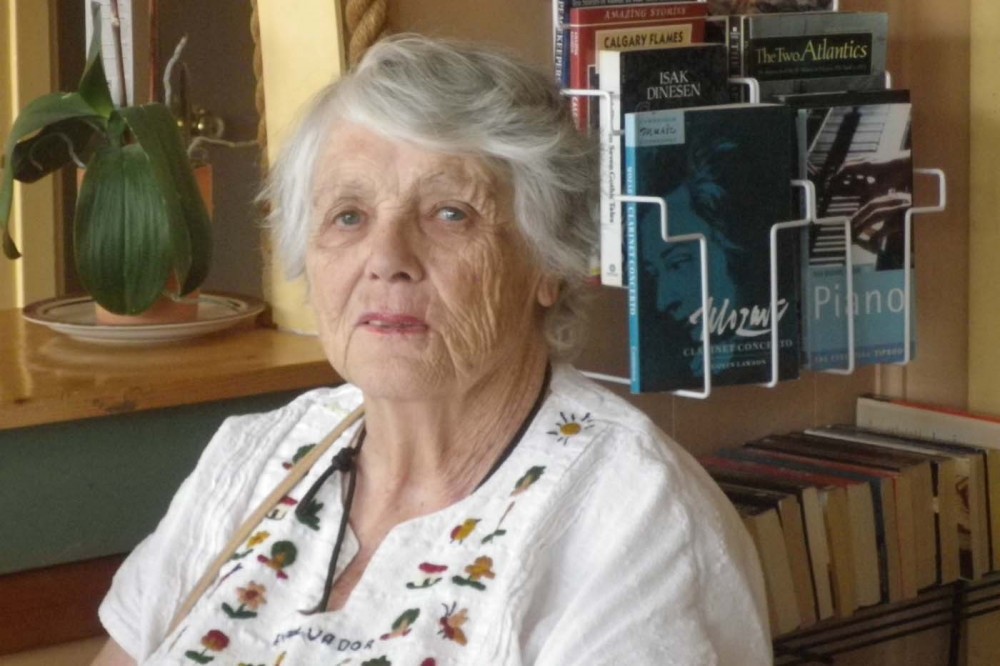 Alison Acker has been to jail for justice. The 87-year-old Victoria, BC, social activist spent three weeks in prison in 1993 after being arrested at an anti-logging protest at BC's Clayoquot Sound.
More than 900 others were arrested along with Acker for criminal contempt when they defied a court injunction by taking part in a blockade, one of the largest acts of civil disobedience in Canadian history.
Acker, chief songwriter with the Victoria Raging Grannies, recently co-authored a book called Off Our Rockers and Into Trouble, about the group's history. Active and engaged, and decidedly not confined to rocking chairs, seniors like Acker smash all the old stereotypes of aging.
According to Statistics Canada's 2011 census, people 65 and older made up 14.8 per cent of the population that year, a record high. For the first time in census history, there were more people aged 55 to 64, the age when people traditionally leave the work force, than people aged 15 to 24, the age when people traditionally enter it.
AN EXHILARATING MIX OF AGES
A former journalist and teacher, Acker moved to Victoria after she retired in 1989. Over the years, she's volunteered with groups ranging from the Royal B.C. Museum to the Greater Victoria Seniors.
She's currently involved not only with the New Horizons for Seniors Program but also with organizations for low-income and street people, like the Greater Victoria Coalition to End Homelessness and Our Place Community of Hope.
"I am happier when there's a greater mix of ages. I am involved with a micro-housing committee and there's a 16 year-old student on our board and three homeless people," Acker says. "It's all about working together. I share my car ride with a man who is a transgender street activist. It reflects much more my own interests."
When BC Ferries eliminated the free weekday fares for seniors (they now pay half-price), there was an outcry. While many felt seniors deserved a break, others commented that most can easily afford to pay their way. "What about the single mother with a disabled child in tow?" Acker asks, again thinking beyond her own demographic. "She has to pay full fare and she really needs the help, too." Today, seniors like Acker continue to fight for social and political causes on behalf of us all.
FOR TODAY'S RETIREES AND TOMORROW'S
Statistics from 2011 indicate there are nearly 5 million people 65 years of age and older in Canada. According to Employment and Social Development Canada, the "vast majority are financially secure."
However, Seniors Vote, a coalition of seniors' groups, says 12 per cent of seniors live in poverty, meaning nearly 660,000 people. Seniors Vote wants the federal government to work with the provinces to create a national pharmacare plan as well as increase Canada Pension Plan levels, Old Age Security, and the Guaranteed Income Supplement. For future retirees, Seniors Vote wants the eligibility age for the CPP rolled back to 65 years.
Pat Kerwin is president of the Congress of Union Retirees of Canada (CURC), which represents over half a million retired union members.
He says CURC supports a 15 per cent increase to the Guaranteed Income Supplement portion of the Old Age Security Pension to lift all seniors out of poverty immediately. Coupling this move with a doubling of the CPP and the Quebec Pension Plan over time, he adds, makes good sense: it would result in fewer seniors needing the Guaranteed Income Supplement in the future.
PENSION PRECARITY
Between now and 2022, over three million workers are expected to retire, but many of them already know they can't afford to do so.
"We fought for pensions but are in danger of losing them," says Kerwin. "Employers try to get younger workers at a lesser amount and with no benefits," he says, referring to the two-tier system many employers have been relentlessly pushing through: Older workers may enjoy fair wages and benefits but new employees start at a lower wage, without any benefits like a pension plan.
The repercussions will be felt fully only decades from now. Even at this very moment, 12 million Canadians have no workplace pension at all.
In both the private sector and the public, employers are moving from defined benefit pension plans to "shared-risk" plans, Kerwin explains. Shared-risk plans (also referred to as "target benefit" plans) allow employers and employees to adjust contributions and benefits, up or down, in times of surplus or deficit. Defined benefit pension plans required the employer to cover pension shortfalls. "Employees who retire with shared-risk plans will no longer have a guaranteed pension.
"A lot of seniors are out looking for part-time jobs after they retire. You see them as Walmart greeters or you see grandmothers working at Tim Hortons. There's people who can't afford to retire, a high percentage of workers have no company pension or it's a poor one."
Even those with company pensions are not totally protected. If a company ceases operations, the pension can disappear as well. "We want pension-fund shortfalls higher in the list of claims by secured creditors under bankruptcy proceedings," says Kerwin. "When companies declare bankruptcy, people lose their pension plans and benefits. It also happens when companies change hands."
He makes it clear that the battle is being waged not just for the benefit of current retirees but also for those younger workers who worry about whether they will even be able to retire when they are older.
"At our June convention, a CLC youth representative addressed the myth that older people rob younger people of benefits. We need to unite and fight for their benefits, too."
The Canadian Medical Association; the Canadian Nurses Association and CARP, formerly the Canadian Association of Retired Persons, are just a few of the groups pushing the federal government to formulate and implement a national strategy for seniors.
Research by the Competition Bureau of Canada determined that the "federal government could play a notable role in addressing the inconsistencies and inequalities that exist across the country, and our inability to meet the current needs of Canada's seniors."
By 2031, 9.61 million people, or 23 per cent of the population, will be seniors. According to Statistics Canada, the median income for these Canadians in 2011 was $23,700. But how much of that is actually disposable income? A far more accurate measure of financial well-being.
CHANGING THE FUTURE WITH PHARMACARE
The potentially high cost of medications, for example, can deplete a senior's resources. A Canadian Press report states that Canada is the only industrialized nation with universal health insurance but no public coverage of prescription drug costs. An estimated one in 10 Canadians, the report says, can't fill prescriptions because of the expense.
A national prescription drug program was among the recommendations made by Justice Emmett Hall's Royal Commission on Health Services — in 1964.
"A national pharmacare program could save $7.3 billion," writes the Toronto Star's Theresa Boyle, who says a study by the Canadian Medical Association "pokes holes in the argument" that a national pharmacare program would mean tax increases. Between 2012 and 2013, Canadians spent more than $22 billion on drugs. According to the study, a national plan would drop costs by 32 per cent to $15.1 billion.
While provincial and territorial pharmacare programs do already exist, governments continually scale them back.
Dr. Danielle Martin, one of the authors of the study, says that if the federal government were to come on board, though, simple economies of scale could result in considerable savings. A nationwide program would increase governments' leverage when negotiating prices with pharmaceutical providers and allow access to a better selection of products. Widespread use of both generic drugs and low-cost brand name drugs could further enhance savings. Such a system would also encourage people to start taking the prescriptions they could not afford to fill before, amounting to even more health care savings.
THINKING BEYOND ACUTE CARE
Another recommendation made by Justice Hall that never materialized was that Canada create a national home care program. The National Seniors Strategy demanded by the Canadian Medical Association and other groups also includes a call for a "robust home care system" to provide better access to care both in and near the home as well as high-quality community care, long-term care, palliative, and end-of-life services.
Lyne England is president of the Greater Victoria Seniors, BC Old Age Pensioners Organization, Branch 191. A former community nurse, England understands why home care is such a huge issue among seniors.
"Time is compressed so drastically, it is difficult for health support workers to meet the set standards," England explains. "Sometimes the worker is the only person that people see all week, so they want to chat. They want to sit and have a cup of tea." Meanwhile, the worker is under pressure to keep to the time constraints and the client feels pushed aside.
England says workers are given 20 minutes of travel time between clients, but if a worker has to travel a more time-consuming route by bus or cannot reach a client within the time allotted "they are told to shave time from the client's visit to cover it."
England says even clients willing to pay for extra time are often not able to receive it. On top of dealing with these stresses, clients may have a different worker show up each time, she says, which creates an element of anxiety for them and often also for the worker.
HEALTH CARE ONLY THE HALF OF IT
Two other topics, tightly aligned with each other, are housing and pensions. "Our organization closely follows the local shelters and food banks, and we see more and more seniors going to them," England says. "It shouldn't be happening here in Victoria. Our seniors should not be desperately looking for a place to lay their heads."
The National Seniors Strategy calls for an enhanced CPP to help seniors avoid ending up in poverty. A supplementary Universal Pension Plan would help Canadians without workplace pensions. Besides ensuring people have access to a reasonable income, the plan points to the need for affordable housing and transportation services, along with age-friendly communities and public spaces.
"Seniors want to be independent for as long as possible," writes Isobel Mackenzie, the Seniors Advocate for British Columbia, a position established by the province in 2014.
Mackenzie addresses systemic issues facing seniors in areas such as health care, housing, and income and recommends solutions to the government. In an essay for Policy Options, she states that "independence is facilitated as much (or more) by the broader determinants of health as by the provision of traditional health services. Further, we know that the ability to access the programs and supports that impact these broader determinants of health depends, to a large extent, on seniors' disposable income."
Mackenzie describes simple outings like going once a week to bingo and a chair yoga class. Throw in having coffee and a muffin and a senior is looking at a cost of $864 per year, she says. "This may compete for the need to pay for new glasses, dental repair, or fixing the plumbing. A benefit plan would cover the first two," which would provide some financial relief.
"When it comes to seniors, it's not all about health care. If we want to improve our support programs for seniors, our primary focus should be on income support to ensure access to affordable housing. That is the key to their independence and, ultimately, their good health," says Mackenzie. "This is a reminder it is not sufficient to provide supports. We must also connect seniors directly to those programs and services."
BEST-KEPT SECRETS
There exists a range of programs nowhere near as widely known as the federally administered Canada Pension Plan, Old Age Security, and the Guaranteed Income Supplement.
Often people who are eligible for these other programs fail to apply, simply because they're not aware of them.
Federally, the Allowance for the Survivor Program is one such support for low-income seniors.
Provincially, in BC for example, the Medical Services Plan Premium Assistance program, Fair Pharmacare, the Property Tax Deferment and the Shelter Aid for Elderly Residents (SAFER) exist to offset the costs of daily living for those on limited, fixed incomes.
England says seniors come into the Greater Vancouver Seniors' office in financial difficulty, unaware that these programs are available to them. "They aren't getting the word out," she says, referring to government agencies.
"Notices should be in doctors' offices, on buses, taxis. They say it's online but many seniors won't go near a computer, so a lot don't know about these programs."
Barbara Hay, 68, is another Victoria senior with a long history of union and social activism. A retired psychiatric nurse, she spent two years as a volunteer in Nicaragua in the 1980s, and participated in a Caravan to Cuba humanitarian effort in 2000. She's involved with the Council of Canadians, the Greater Victoria Seniors, and Food Not Bombs.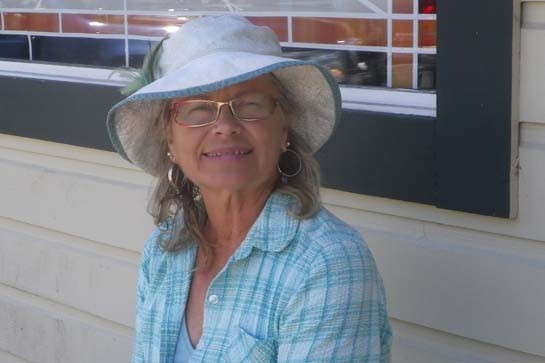 Hay recalls speaking with a woman who had stopped to pet Hay's dog. In the ensuing conversation, the woman mentioned she was walking home after working all day.
Hay began asking a few questions. "You're still working? How old are you?" The woman was 67 years old and the job supplied her only income.
"What about your pension?" Hay asked.
"What pension?" was the reply.
The woman had been a stay-at-home spouse and mother and assumed she was not eligible for one.
"Did your husband work? Did you raise children?" Hay asked. After receiving affirmative answers to both, "I told her she was eligible for Canada Pension and Old Age Pension. She didn't know this.
"I said, 'Sister, you are due!' She was thinking she'd have to ask her sons for money. Instead, she'd been working in a coffee shop, standing on her feet, six hours a day. There's something wrong when we don't get this information out."
Hay told the woman exactly where to find the government office so she could file a pension application.
"Why don't people know?" Hay asks, still sounding incredulous. "Why isn't the government sending people this information in the mail six months before they turn 65? My friend Joan told me that I could apply for the CPP at 60, otherwise I wouldn't have known either," she says.
She says two members of her weekly coffee group applied for MSP premium assistance. "Now, six months later, they still haven't heard anything, so they aren't trusting it's legitimate. That's one of the world's best kept secrets here in BC.
"If anybody, we're the guys who need more reminders, bigger printing, better communications in the mail and not necessarily email. I find most seniors check their mail. They may not answer the phone but they read their mail," Hay says. "If people don't know, it's not going to cost the government, so there's not a lot of motivation to flush money out to people who are ignorant they are owed it."
Carole Pearson is a Victoria-based freelance writer who specializes in labour, human rights and the environment.