When workers battle back against unfairness on the job, action speaks louder than words. Katrin MacPhee is a lawyer at Pink Larkin in Halifax, Nova Scotia. She's one of a "healthy base of volunteers" who helped establish the Halifax Workers' Action Centre, becoming involved through membership in Solidarity Halifax, a local social justice organization. "Halifax's WAC was founded in the fall of 2017 by Solidarity Halifax and the Halifax-Dartmouth & District Labour Council," she explains. "There's a real need for this, because work in Nova Scotia and elsewhere in the country is becoming increasingly precarious."
LOW WAGES, PRECARIOUS WORK
Many individuals face employment dilemmas on their own, when problems they encounter are actually systemic and pervasive. "Workers are struggling with low wages, precarious work — and by that I mean temporary working contracts, involuntary part-time contracts. People who maybe wish they were in full-time employment, but are unable to access it," she observes. Shift-work and "gig" employment divide workers, limiting opportunities to really connect.
MacPhee tells Our Times the worker-run Workers' Action Centre in Toronto has been an inspiration: members "have generously spoken to us a few times since we got off the ground, about how their organization functions. Eventually, we would love to build into something similar." (Toronto's centre has been active for over a decade.) Suzanne MacNeil, president of the Halifax-Dartmouth & District Labour Council, is another founding member. She also praises the example set by Toronto's centre, and its members' assistance in setting up the new Halifax centre. "They gave us a lot to think about, in terms of the model we wanted to adopt, and how to get things going in the start-up phase. We really admired their political orientation, their methods — really everything that they do.
ROUTES TO ACTION
There are several routes to action available through the centre's website and Facebook page, including a hotline to call: (902) 221-0755. "It's completely confidential," begins MacPhee. "We aren't disclosing the information to anyone. People can leave a message at any time. If no one answers, we will return the call." She says that in its first month, the line fielded more than a dozen complaints, many from rural Nova Scotians. "We would hope that the person would come in to see us," she continues. "We're holding regular legal information and support clinics, providing practical assistance about workplace problems. We can assist them by providing legal information about their issue. If they like, we can help them fill out a form for a human rights complaint or labour standards complaint, or draft a demand letter to the employer" (a formal notice to right a wrong).
People in minimum-wage-dominated sectors may be unaware of protections a union can provide. "We try to open up a conversation about whether other people are being affected in the workplace," says MacPhee. "We try to open the question of whether they know what a union is, and [where applicable] try to connect them with the Canadian Labour Congress, so they can refer them to a union organizer."
Dalhousie Legal Aid contributes space for the Halifax Workers' Action Centre clinics, but the two entities are distinct. The centre "can offer legal information, but not advice," MacPhee explains. "We can't appear before a tribunal; we don't have the capacity at this time to take on fully representing people."
JOIN A UNION IF YOU CAN
Complaints have fallen into two categories so far: sexual harassment of women, and unjust termination. The centre acknowledges the connection between poverty wages and the proliferation of such abuse. In MacPhee's words, "We know harassment thrives in environments where there's a power imbalance between the worker and the harasser." Informal approaches to both of these serious workplace problems are not enough, she notes, making a more effective recommendation instead: "Far and away, I think the best way to address this is unionization, which provides the person with an effective remedy through the grievance process. If they're not unionized, they're very vulnerable."
The widespread nature of low-wage work in Nova Scotia motivated the Halifax WAC's founding members to develop the centre. Solidarity Halifax delegates MacPhee, Sakura Saunders (a community activist from Toronto), and Mark Culligan (a social worker) collaborated with labour council delegates Brian Crawford of the Nova Scotia Government and General Employees Union (NSGEU), Jason Edwards (a Pink Larkin lawyer), and MacNeil to get the centre up and running.
"This was an idea that a lot of us in the labour movement and the community talked about for a while," MacNeil tells Our Times. It took over a year to get organizational infrastructure in place, but even in its first few weeks of operation the centre was already able to assist a handful of clients. "These clinics are all entirely volunteer-run," she explains. "We have some lawyers who are doing the clinics pro bono, as well as some law students who are very eager to help out on the labour law side of things."
FIGHT FOR $15 AND FAIRNESS
But there's more: "We are participating in one political campaign — that's the Fight for $15 and Fairness. That's because it kept coming up as an issue that affects everybody in the province, particularly non-union workers," adds the founding member. "There was quite a bit of a volunteer base that was excited to help out on this issue." It's understandable, because Nova Scotia's minimum wage is just $11.55 for experienced workers, $11.05 for inexperienced workers, and that's after a government-mandated increase on April 1, 2019. The previous provincial minimum wage was $10 (inexperienced) and $10.50 (experienced) — the lowest in Canada.
The Halifax centre's participation has consisted of petitioning and holding public events to raise awareness of the Fight for $15 and Fairness campaign. "It's about putting forward a political demand around the minimum wage, and also a number of demands around labour standards in Nova Scotia," says MacNeil. "It's not just about putting the demands out there — it's an organizing campaign; a campaign that's geared towards getting people involved."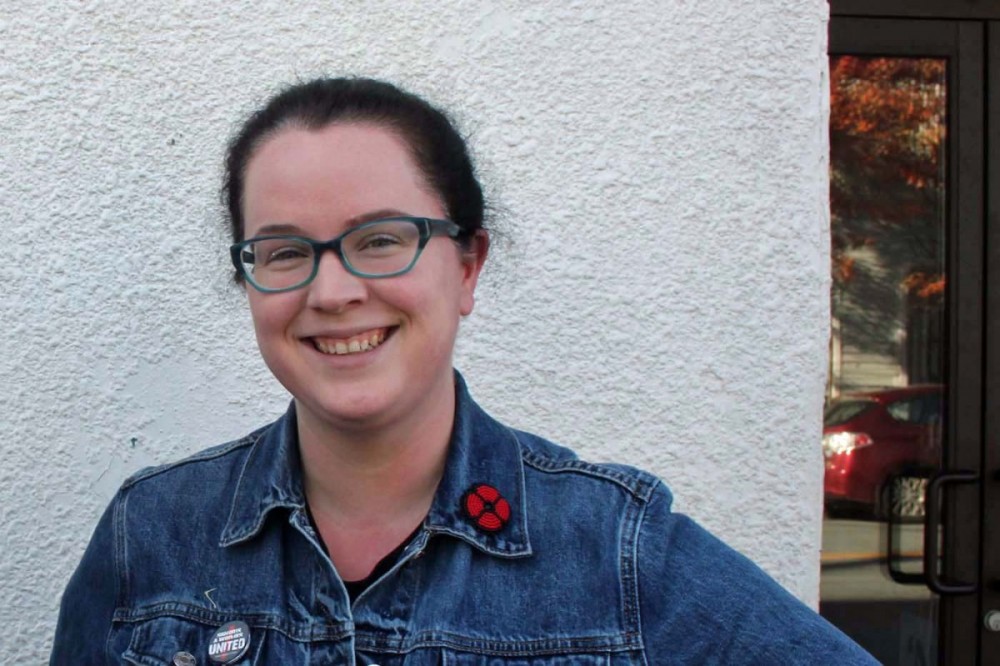 MacNeil says that getting more low-wage workers involved in the Halifax Workers' Action Centre is an objective. "We have pretty big dreams," she shares. "In the future, we want to grow the centre, so we can take on political campaigns and community organizing. For us, these [legal] information clinics are sort of a first way of dipping our toes into the kind of political work we want to do." The need for the centre is apparent, notes the labour council president: "Everyone realized there's not a lot out there, in terms of help a non-unionized worker can access. We do as much as we can through the centre to give them concrete help. We also found that for a worker to have someone who they can talk to, who can sympathize, was a very big part of it."
MacNeil is enthusiastic about what the Halifax WAC can help workers accomplish. "As we continue on these [legal] clinics and as we keep recruiting volunteers, we'll be giving more training sessions where we'll be getting people up to speed on labour standards in Nova Scotia," she notes. "People can absolutely contact us to get involved — it's larger than those six people [founding members]."
"I think ultimately the goal is to build a stronger workers' movement," says Katrin MacPhee, before listing a few tangible goals for the fledgling centre: "A higher minimum wage, and knowledge of a successful unionizing drive — or several! — that happened through contacting us. The ultimate goal is helping people achieve some kind of workplace justice and making them feel empowered to confront workplace conditions."
Melissa Keith is a former radio broadcaster and an award-winning freelance journalist. She lives in Lower Sackville, Nova Scotia.