Commemorating Ginger Goodwin 100 Years On
Every new grave brings a thousand brothers,
And every new grave brings a thousand sisters
To the union in that union burying ground.
— Woody Guthrie "Union Burying Ground"

On July 27th, 1918, Albert "Ginger" Goodwin was shot and killed on the slopes of Alone Mountain by a special deputy of the Dominion Police. The deputy was essentially "acquitted" of manslaughter. Plus ça change, plus c'est la même chose.
But Ginger was not forgotten, and this year people will gather, as they have for the past 32 years, on the weekend of June 23rd in Cumberland, British Columbia, to commemorate Ginger's life and his death. The Cumberland Museum and Archives, along with the Campbell River, Courtenay and District Labour Council , and many others from the BC labour movement, will make this 100-year anniversary one to remember.

There will be theatre productions, labour choruses, workshops, BBQs and art, plus the traditional events associated with Miners Memorial Weekend: a cabaret-style "Songs of the Workers" evening, a pancake breakfast and a graveside service.
Ginger was an immigrant from the coalfields of Yorkshire, England, who, after working in coalmines in Cape Breton, Nova Scotia, and Crowsnest Pass, Alberta, ended up working in the Cumberland mines just prior to the Great Coal Strike of Vancouver Island, also known as the Big Strike of 1912-14. The strike was about potentially lethal gas levels in the mines, and the company's intimidation of members of the Gas Committee who monitored those levels.

The company, Canadian Collieries, with the support of the BC Government of Richard McBride, used strikebreakers, the militia, and the courts to break down the ability and the will of the miners and their families to continue. Shortly before the start of the First World War, those miners not blacklisted returned to work. Among those who were blacklisted were Ginger and Joe Naylor, the latter a leader of the Cumberland miners, onetime president of the BC Federation of Labour, and mentor to Ginger.

The hardships and injustices during that two-year strike helped shape Ginger into a union organizer, a socialist and a pacifist. While not a leader in the Big Strike itself, he learned from Naylor and others. He even took to the woods and practised his rousing speeches while standing on tree stumps.
After being blacklisted from the mines, Ginger went on to Trail, BC, in 1915 and helped lead a successful strike demanding an eight-hour workday. This put him in the bad books with the local business elite and his draft status was changed from unfit to fit. Unwilling to go overseas to fight, he returned to his friends and comrades in Cumberland and hid in the mountains around Comox Lake along with other young draft dodgers. The people of Cumberland supplied food and provisions for these young men, even using decoy boats to outfox the watchful police.

Ginger was a vice-president of the BC Federation of Labour and was well known for his oratory and his organizing skills. Still he was just one man. With his death, though, he became much more than that. He became a symbol of, a martyr in, the battle against the unequal and exploitative economic system in the Wild West that was BC at the time.

No one asks to be a martyr. As Anne Davis stated in one Miners Memorial Day welcoming speech, "I am sure Ginger would have chosen to live, to continue to fight and to organize. We do not need more dead martyrs in this world; we need live humans willing to fight for that better world."

However, here we are, 100 years later, remembering Ginger, and through Ginger, all the miners who died underground, almost 400 of them in the Cumberland mines alone. Through Ginger we remember all the widows and their children thrown out of their company-owned houses after their husbands and fathers were killed in mine accidents.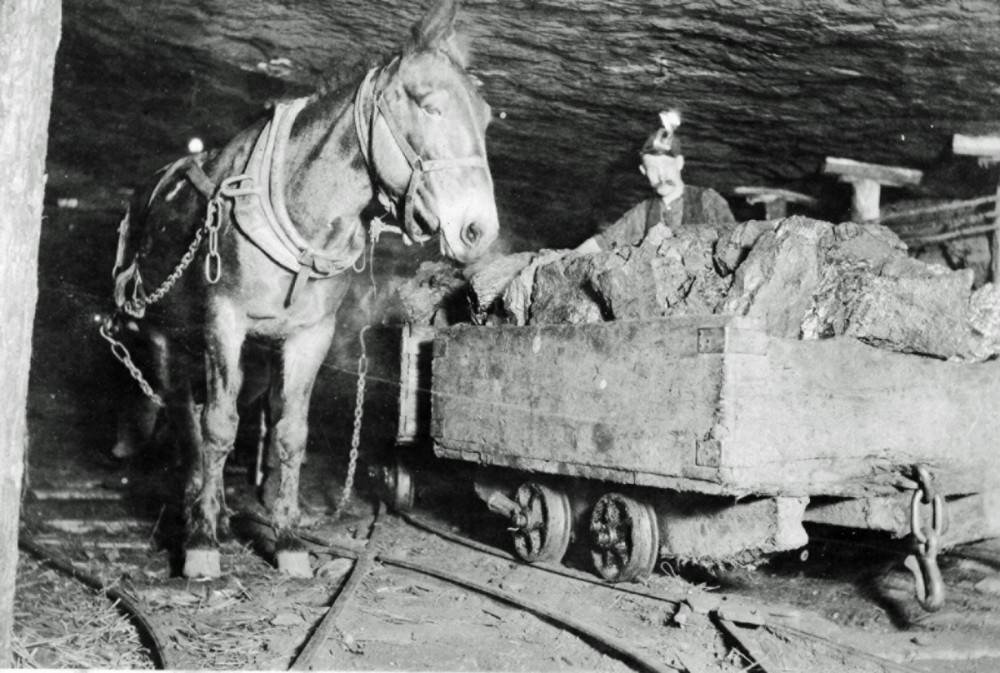 Through Ginger we remember the willingness of those miners and their families to struggle for a better life, not just as individuals but as a collective force, as a union. And through Ginger we remember, most of all, the spirit of their resistance against terrible odds, a spirit we need so badly to summon in our present struggles against corrupt and oppressive forces.

For the commemoration, we have planned a number of special events. Finally after years of Flo Bell, a longtime Cumberland resident and activist, insisting we reenact Ginger's funeral procession, it will be happening! The original procession stretched down Dunsmuir Avenue all the way to the Cumberland Cemetery but our more modest version will proceed down Dunsmuir to the Village Park, where a BBQ will be held.

Kymme Patrick's theatre troupe and a large brass band will enliven the procession. As part of our reenactment we will recreate the iconic photo of the procession carrying Ginger's white casket. We need your help, though. We want everyone to come down and join in the procession. Visit the Miners Memorial website for details.

Culture will be a big part of this event. There are enough songs and poems written about Ginger to fill a CD. Plays have been staged about Ginger and Cumberland, and there are even graphic novels about Cumberland's favourite son. At Miners Memorial we will bring some of these artists together to talk about what in Ginger's story inspired them to create their works of art. Also, that inspired madman Geoff Bernor will be playing the Masonic Hall on the Saturday, right after the BBQ.

The BC Federation of Labour will be joining us in a big way by holding their regional conference in the Comox Valley on Miners Memorial weekend. The union movement has really swung in behind this event with both financial and community support.

The centrepiece will still be the laying of the bouquets and roses on Ginger's grave and on Miners Row accompanied by speeches and songs such as Gord Carter's "The Day They Shot Ginger Down." We will then move to the Chinese Cemetery where Gu Xiong, multi-media artist and UBC professor, will give a talk/performance.

I don't know what Ginger and all the long-dead activists of Cumberland would think of today's world of globalization, climate change and Donald Trump, but I think they would be excited about what we are doing locally to honour their memory and their spirit of resistance. So stay tuned to the Miners Memorial website for updates and join the excitement and comradery June 22 to 24, 2018, in Cumberland, BC.
Brian Charlton is a retired postal worker living in Courtenay, BC. A longtime activist with the Canadian Union of Postal Workers (CUPW), he continues to be involved with the local labour council and other community organizations.