Teaching the next generation of workers how to be safe on the job is becoming an annual event in BC high schools, through the Day of Mourning BC Schools Project. Launched last year, the safety campaign aimed at young people originated with John Decaire, a social studies teacher at Cariboo Hill Secondary, in Burnaby.
"I was struck by the number of people who die or are injured on the job in Canada," Decaire says, referring to the more than 1,000 work-related deaths in Canada each year. He was also struck by how it is workers under 25 who make up one-third of those who sustain workplace injuries.
Decaire realized many students work at part-time, precarious, non-union jobs, and so receive inadequate training, supervision, or instruction about their rights — including the right to refuse unsafe work. "Our society places much importance on Remembrance Day," Decaire says, "but more people die on the job in Canada."
Two years ago, Decaire decided to pilot the campaign in his own school, having it coincide with the annual April 28 National Day of Mourning to commemorate workers injured or killed on the job, or made sick by their work.
"This had a real impact," Decaire says of his pilot project, which included scripts for students to make daily announcements over the PA system about workplace safety. "Students approached me and spoke about what they heard about job safety in the PA announcements. There were conversations in the classrooms, too." He says students talked about the dangers they faced, whether employed at McDonalds or Sport Chek.
THE RIGHT TO REFUSE UNSAFE WORK
Most important to Decaire, he was able to educate his students about their right to refuse unsafe work. (Occupational health and safety legislation in Canada gives workers three important rights to help them stay safe on the job: the right to know about workplace health and safety hazards; the right to participate in health and safety activities in their workplace; and the right to refuse unsafe work.)
The following year Decaire took his idea to the BC Labour Heritage Centre to propose a province-wide campaign in BC secondary schools. The centre agreed and the project was launched as a partnership between the BC Labour Heritage Centre, the BC Federation of Labour, the BC Teachers' Federation (BCTF) and WorkSafeBC (the workers' compensation board). The project was also endorsed by the Canadian Union of Public Employees (BC), the BC Schools Trustees' Association, and the B.C. Principals' and Vice-Principals' Association.
Teachers from 120 schools across the province signed on and, in the spring of 2016, leading up to April 28, they received scripts, posters, postcards and stickers to help spread the word. They also received a video produced by Worksafe BC, which tells the story of 19-year-old Matthew Bowcott, a restaurant worker who suffered third-degree burns after hot oil spilled on him.
Scripts were provided for students to make daily workplace safety announcements over the PA. On the day of observance, principals were encouraged to address students and to lead a moment of silence.
FABULOUS FEEDBACK
"The feedback was tremendous," Decaire says. Some schools held assemblies with guest speakers and, in one school, staff and students distributed black armbands. "In a Burnaby school, the principal made a point of visiting classrooms to tell students about his experience getting injured as a firefighter," Decaire recalls. "He had been in a chainsaw accident while cutting a trail during a forest fire."
In fact, many stories about accidents have come out because of the ongoing project, Decaire says, as well as stories about preventing them. "I had a student I taught when I did the pilot project," he says. "The next year she worked part-time in a fast food outlet. She told me she was asked to get on a counter to fix a shutter blind. The counter was narrow and she realized she could fall so she told the supervisor it wasn't safe." She told Decaire that the supervisor agreed and, consequently, she didn't perform the task. She told Decaire his lesson influenced her action.
In the world of precarious work and without union protection, "young people don't want to complain," Decaire says. "It's hard to say no. When I heard this story, I thought the project was a success."
Decaire hopes the Day of Mourning BC Schools Project eventually reaches every high school in the province, and becomes a tradition like Remembrance Day. He would also like to see a modified version in elementary schools.
Al Cornes, a former BCTF staffer and manager of the project, says 56 teachers responded to a feedback survey afterward, the majority describing the campaign as "effective." "The video about restaurant worker Matthew Bowcott initiated many questions," Cornes observed.
"People in resource towns are also well aware of the dangers in forestry and mining jobs. It opens up conversations about work and addresses workers' fears about speaking out about their rights." He points out that psychological safety is another important issue for discussion.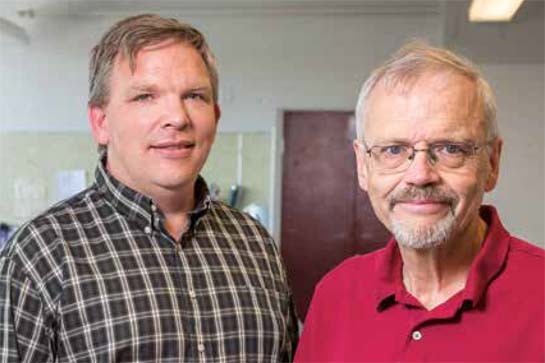 Cornes hopes the Day of Mourning BC Schools Project will strengthen ties between the trade union movement and concerned community members. Current project materials include the BC Federation of Labour's "Alive After 5" booklets, part of the BCFL's Alive After Five Young Worker Awareness Program. Also included are wallet-size cards with information about refusing unsafe work.
Cornes' wish is that the project helps students gain a more serious appreciation of their first jobs and their workplace rights, and leads to a significant reduction in workplace accidents.
Helping the next generation of workers be safe," Decaire says, is the project's primary objective. "Our social consciousness is changing. The goal is for every student in five years to understand the importance of safety at work. If this project saves one person's life, it's worth it."
Janet Nicol is a Vancouver-based freelance writer and regular blogger.