The finale at Gil's Hootenanny is always the highlight of a joyous evening. On May 1, 2018, the rafters of Ottawa's Clark Hall rang with the sounds of over 300 voices singing "We Shall Not Be Moved," the African-American spiritual turned labour anthem. The hootenanny brings people together to sing songs of protest and hope, belting out their belief in the power of collective singing for change. Buzzing with optimism, the audience left for home that night singing and carrying a message of inspiration to the streets and neighbourhoods of the city.
When Canadian Union of Public Employees (CUPE) legend Gil Levine died at 85 in 2009, three words in his obituary, "plan a hootenanny," began an Ottawa tradition. A staunch trade unionist and one of CUPE's founders, Gil was director of research there from 1963 to 1988. His life was spent working for social justice, organizing, bringing people together, and mentoring many along the way. Gil was also a local activist who loved folk music and May Day. He and his wife Helen had hosted hootenannies and May Day parties at their home for decades, so it seemed fitting to honour his memory with a sing-along event. Now Gil's Hootenanny is in its milestone 10th year and getting stronger all the time.
Tamara Levine, one of Gil's daughters and a driving force behind Gil's Hootenanny, believes that "2019 will be especially important, as it also marks the 100th anniversary of folk singer Pete Seeger's birth." She explains: "In 1957, Gil co-produced a Pete Seeger concert in Ottawa at a time when Pete was blacklisted in the U.S." To celebrate Pete's contribution to folk music, the hootenanny will pay special tribute to his legacy as a force for social justice through song. Steve Richer, folk singer and banjo-playing Professor Emeritus at Carleton University, will contribute his insightful and musically entertaining look at Seeger's life to the 2019 program.
Someone who will be especially missed at Gil's Hootenanny 2019 is Helen Levine, who died at 95 on October 24, 2018. A force in her own right, she is described with admiration by Tamara: "My mom was a lifelong feminist whose influence and legacy carry on in so many ways." While Helen was involved in a wide range of social justice causes and organizations, Tamara stresses that "she found her passion and life's work in the women's movement. She advanced a feminist approach at the Carleton University School of Social Work, where she was a beloved professor of women's studies in the 1970s and 80s. A recipient in 1989 of the Governor General's Persons Award, which commemorates the anniversary of the 1929 groundbreaking Persons Case, Helen believed and lived by the credo 'the personal is political.'"
Helen considered herself an "old folkie," taking up the ukulele at age 91. Like Gil, Helen was a Seeger fan. But she also loved feminist songs like the union ballad "Bread and Roses," a standard in the Gil's Hootenanny repertoire.
Both Helen and Gil would be thrilled with the 2019 headliners, Maria Dunn and Maria Hawkins, whom organizers affectionately call "The Marias." In describing the approach to the 2019 program, Tamara explains that "Dunn and Hawkins will be sharing the stage, playing alone and together, leading the audience in song and creating a collaborative and inclusive musical experience."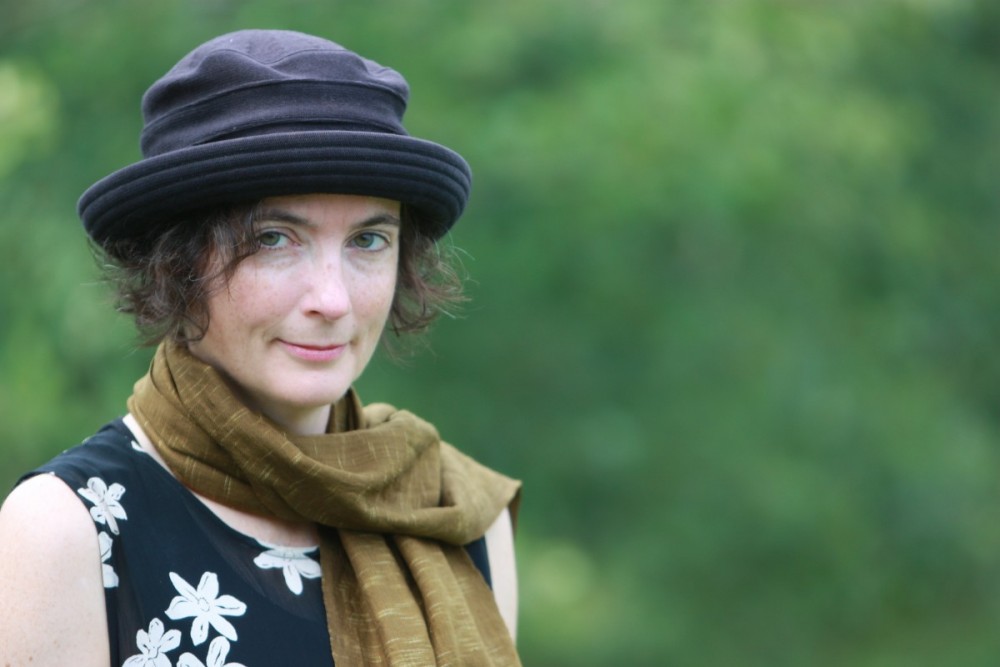 Maria Dunn, a 2017 Juno nominee based in Edmonton, is a folk/roots singer known for her keen social awareness and her melodic, unvarnished songs about ordinary people, past and present. Dunn's lyrics and melodies echo Helen Levine's belief that the personal is political, drawing deeply on the folk tradition of storytelling through song. A major theme of Gathering, her most recent release, is the love of family, community and humanity that connects us and fires our actions to make the world a better place.
Maria Hawkins, known as Ottawa's Blues Lady, considers music her life's work and has been performing for over 30 years. Hawkins helped found the Blues in the Schools program, a project of the Ottawa Bluesfest. A recipient of the National Arts Centre's (NAC) Award for Artistic Excellence, she believes in the power of music to inspire what truly matters in life: building community. To that end, Hawkins sings for hope, change and inspiration in the face of adversity.
Gil's Hootenanny will also feature a dynamic Hootenanny Band, whose job it is to get everyone singing. This year, Patricia Reynolds, Carmel Whittle and Jen Gilbert, all members of the Elizabeth Riley Band, will be joined by Debbie Rubin and Mark Evenchick to open the evening. These talented musicians bring a commitment to equity, social justice and audience participation to their songwriting and their performances.
Organized in partnership with the Spirit of Rasputin's Arts Society, Gil's Hootenanny has evolved over its10 years from an annual one-day event into a catalyst for other contributions to Ottawa's and Canada's rich music scene. A contest to generate "sing-alongable" songs of protest and hope, for example, spawned some unforgettable songs. Most notably, Tony Turner's catchy tune "Harperman," written to protest the repressive policies and actions of Stephen Harper's Conservative government, was the 2015 Gil's Hootenanny contest winner. Turner's suspension from his job in the federal public service for writing the song, along with the instant appeal of its music and lyrics, propelled the songwriter into the international spotlight for his courage and honesty, garnering him a Spirit of Folk Award from Folk Alliance International in 2016.
Gil's Hootenanny has also sponsored songwriting workshops to encourage both novice and experienced singer-songwriters to create new sing-alongable songs of protest and hope. Members of its volunteer board, which includes several musicians, have brought protest music to high school students as part of their history curriculum, while a sing-along workshop called Gil's at Grassroots is held each year at the Ottawa Grassroots Festival. For the first time in 2018, Gil's co-sponsored Big Sing Ottawa, a workshop featuring community-choir leader Evemarie Brunelle, the founder of Allez Chante! in Montreal. This sold-out workshop will be held again in the fall of 2019 and may well become another annual Gil's Hootenanny event.
Tamara is sure her dad would be "delighted to see that his simple wish has evolved into a fun, energetic annual May Day event. He would be humbled to know that Gil's Hootenanny has welcomed a wide range of performers, many with strong ties to social justice and the labour movement, including such artists as Sharon and Bram, Eve Goldberg, Break Syndicale and Moonfruits. And he would be pleased that his name is becoming linked to a wide range of musical outreach projects that are creating connections with the community."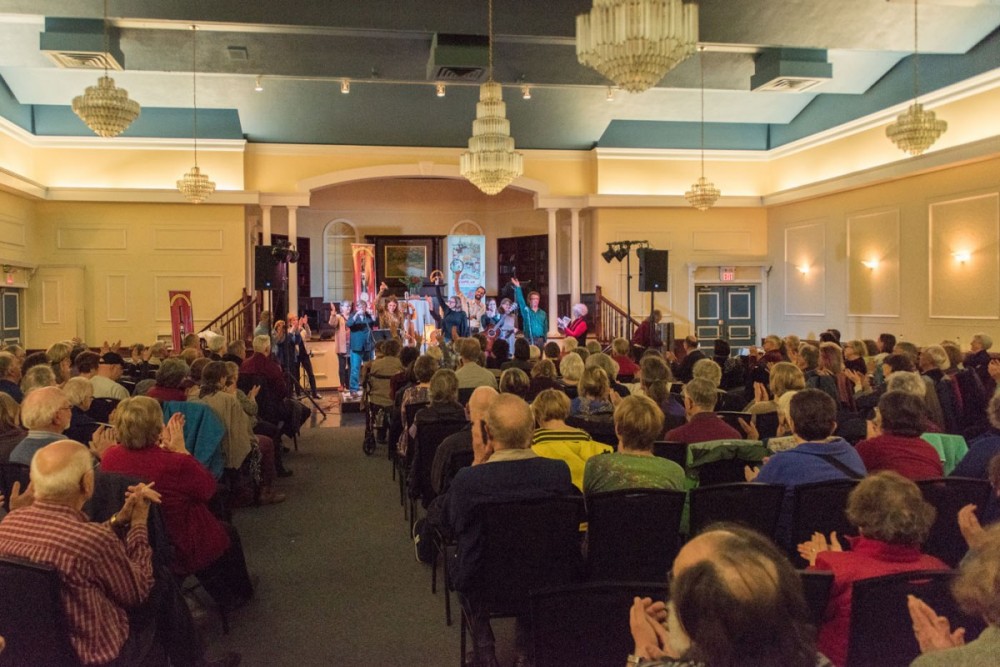 Gil's Hootenanny is particularly proud of its connection to working people and the labour movement. Over the years, Gil's has been honoured to have the support of many national and regional labour unions, including the Canadian Union of Public Employees (CUPE), the Public Service Alliance of Canada (PSAC) and The Professional Institute of the Public Service of Canada (PIPSC). The Canadian Union of Postal Workers (CUPW), Unifor, The Canadian Association of Professional Employees (CAPE), and the Canadian Labour Congress (CLC) have also generously supported the hootenanny. Tamara notes that "Union sponsorship lets us keep the ticket price low and pay the performing artists decently. It also allows us to collect and create an archive of audio, video and print material."
As she looks beyond 2019, Tamara hopes other communities across Canada will be inspired to organize their own May Day hootenannies.
This May Day 2019, folks lucky enough to be in Ottawa will have a unique opportunity to participate in a remarkable event that pays tribute to Helen and Gil Levine's contributions to making the world a better place and celebrates the power of song to change the world. If you're in town, come by, join in and sing your heart out!
For more details about Gil's Hootenanny 2019, and to get your tickets, visit gilshootenanny.ca.
For information and advice on how to organize a May Day sing-along event in your community, contact info@gilshootenanny.ca.
Kathy Kennedy is active in promoting and protecting the well-being of Ottawa's downtown neighbourhoods and is on the organizing committee for Gil's Hootenanny.