In unusual times we do the unusual. And sometimes, just now and then, what we do in the unusual context is transferrable to more normal times.
Remember them? Normal times. . .sigh.
Here are just some of the COVID-19 crisis responses from unions, responses that might just stay with us in some way, shape or form, after this pandemic is over — just like our rediscovery of what it is that we pay taxes for and the importance of truckers, cleaners and PSWs (among many others), and why the fight for a decent minimum wage is everyone's fight.
Here, you'll also find some opportunities to take a break from the overwhelming workload you may be living with and, for the rest of us, a break from the boredom.
A number of unions are using their online education facilities to deepen their connections with members currently on layoff or perhaps working at home. UFCW Canada's webCampus is my fave. It's one of the most established such programs anywhere, with a broad range of offerings. UFCW Canada (United Food and Commercial Workers) has been highlighting the service since the lockdown started. You'll see that there is something for just about everyone. The Internet Safety course appeals to me given all the stories about compromised Zoom video conferences I have seen of late.
A little further afield is the UK-based Unionlearn, the education arm of the Trades Union Congress (TUC). The announcement that it was shifting gears to focus on the needs of workers stuck at home, with or without work to do, can be found here and explains their offerings better than I can. A nice touch is that Unionlearn is partnering with a number of other online education providers to expand its offerings.
Working remotely for trade unions
The TUC also benefits from having an old LabourStart comrade of mine, John Wood, working in its Digital Lab. Those of you trying to do your union work from home or looking to improve your union's online performance when this is all over will want, no, will need, to read John's article, Working remotely for trade unions.
And if you looking for a slightly more detailed account of how one British union is (re)organizing itself online in the COVID-19 era, check out another TUC Digital Lab post. This one is a summary of how the National Education Union re-made itself in the crisis.
Also from the UK comes more from the wonderful folks at Unions 21. In the past little while they have done podcasts about organizing in the crisis; presented online panels discussing what different unions were doing; and shared ideas, successes and failures. (They've been surprisingly honest about failures.) Organizing from home in a lockdown. Who'd'a thunk it?
Streaming, live or recorded video and audio, is suddenly getting way more attention from Canadian unions than in the past. We're playing catch-up with unions in Europe and Latin America on this score for sure, but there's some good stuff out there. Good stuff produced in interesting ways so as to keep the participants safe.
The message is: the union cares
As a former staffer withe the Canadian Union of Public Employees (CUPE) I am likely biased towards liking the periodic video messages that CUPE national president Mark Hancock has been putting out in both official languages. But there's also a hominess to them. He's talking to CUPE members, not to the media, not as a politician. "The union cares" is the message I get from them, whatever the topic. Other than co-workers, unions may be the only presence out there that truly understand what members are going through. Here's an example of Comrade Hancock's videos. It's short, so don't be afraid. Go ahead and watch.
Portugal's CGTP (General Confederation of the Portuguese Workers) is also out there with multiple daily briefings and news. And online video was a big part of the Australian Council of Trade Unions' (ACTU) campaign that won earnings protection for over a million casual Australian workers last week.
Organizing online socializing
Live events streaming is way, way up too -- for painfully obvious reasons. My union, the Canadian Freelancers Union, a Unifor Community Chapter, represents a tough group to organize. So they have perhaps more experience than most unions in organizing online. That tradition continues with sessions like Navigating federal programs during the Covid-19 crisis, on April 15. Cammie Peirce, Unifor's expert on employment insurance and the Canada Emergency Response Benefit (CERB) will lead the discussion. And for you CFU members out there, the union is organizing online socializing for the cabin feverish every Wednesday at 20:00 Eastern Standard Time (8 p.m.). To join, visit www.canadianfreelanceunion.ca/zoom.
CUPE New Brunswick and the NB Media Co-op are also in the game with their jointly sponsored Nursing Homes in the Time of COVID and Why Unions Matter event on April 16 at 13:30 (1:30 p.m.) Atlantic time.
The lovely and persistent people at $15 and Fairness and the Workers Action Centre in Toronto are also running webinars (open to all) on CERB for workers on April 16 (register here) and on April 23 (sign-up here).
Labor Notes has already held a couple of Zoom events, including one on organizing in the COVID crisis which I really, really enjoyed. Which is no surprise, as I have enjoyed every Labor Notes conference I have been to. I was going to miss this year's and instead, by coincidence, spend those dates in Lisbon chatting with some folks from the CGTP and UGT (Unión General de Trabajadores). But, in these stay-at-home times, such was not to be.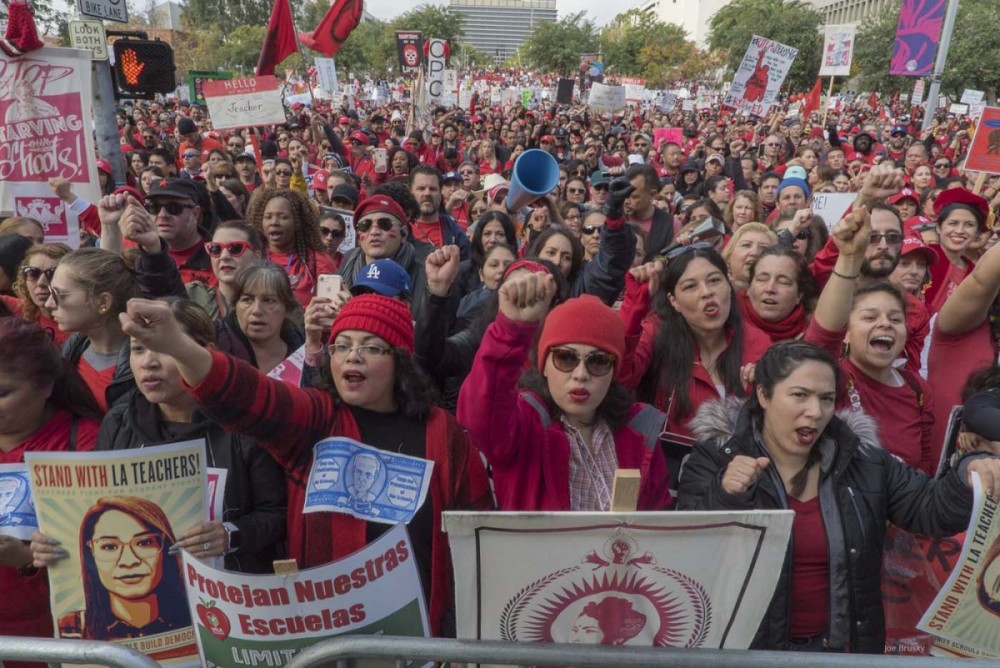 However, it turns out I can stay at home and also attend Labor Notes' conference after all, since they are taking it online this year, on April 18. Looks fab. Details here. If you have never been to a Labor Notes conference, here's your chance. I'd like to highlight this event for anyone feeling the strain these days. If the online version of a Labor Notes conference is just 1/100th as energizing and inspiring as the meatspace editions are, then this may be just what you need to charge your batteries.
If reading is your thing and you're jonesin' because your library is closed and you're as intrigued as I am about what this pandemic means for workers and their unions, take a gander at Stepping into the Moment: The Corona-Crisis from the good folks at Organizing Upgrade.
Solidarity works, even in a pandemic
Or if you need to perk yourself up by getting confirmation that solidarity works, even in a pandemic — and that pretty much means every worker everywhere and every one of their unions are all facing the same challenges and coming up with the same solutions for now and for when COVID goes away — try the LabourStart special COVID union news page and RadioLabour's international and Canadian news pods.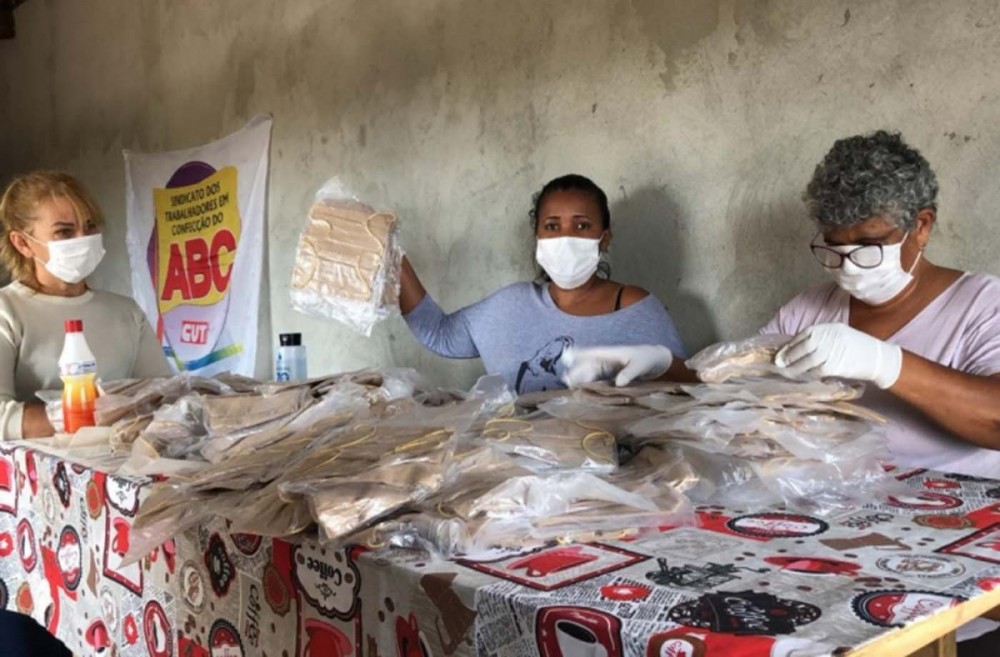 Yes, the steady stream of news about the COVID crisis can bring you down. But there are also heartening stories, such as about public transit workers striking to have fares abolished for the duration, and about the funds collected by workers still on the job to support those who have been laid off in countries where there no social benefits at the best of times. And here's the best part: there's a shitload of evidence that unions are taking and making note of what has worked and what has not, all to be put to good use the day the crisis ends.
If, after reading the good news but catching a glimpse of the bad out of the corner of your eye, you're still a bit down, don't despair. On May 1st, LabourStart, the International Trade Union Confederation (ITUC) and eight of the Global Union Federations are combining to bring us all a Virtual May Day. All day, all streaming, all union, mostly live even.
In the meantime, catch the recording of the live Dave Rovics concert that NUPGE (National Union of Public and General Employees) sponsored using Facebook Live on April 2. More on Dave and his music here. If the concert perks you up, take just a smidgen of the energy it gives you and leave a comment for NUPGE asking for more of the same musical perking-up.
We could all use it. I know I could.
Virtual hugs to you all.
__________________________________
Editor's Note: Dear Our Times readers: this is a special between-issues WebWork column. We hope you've received your Spring issue via our trusty postal workers, and the Summer issue is in the works.