We Need a Plan
Transition is Inevitable But Justice is Not
On June 14, offshore oil workers once again assembled in front of Confederation Building, home to the Newfoundland and Labrador legislature, in St. John's. At issue was the future employment of more than 1,000 workers, as they awaited an announcement from Suncor Energy. Local media had been reporting that Suncor was preparing to abandon one of the province's four offshore oil installations, the Terra Nova project. Things were so desperate that the House of Assembly was holding an emergency debate as the workers gathered outside.
Two days later, Suncor announced that an ownership restructuring agreement had been reached and short-term funding secured. The Terra Nova project would continue, at least for now.
For the province, the loss of the Terra Nova Floating Production, Storage and Offloading (FPSO) vessel would have resulted in the loss of thousands of high-wage jobs and hundreds of millions in royalty payments, corporate and other tax revenue. For a province dealing with a huge debt load, the loss of this project would have been a serious body blow.
The Work is Hard But the Pay is Good
Work in the offshore is hard, requiring people to leave their families for weeks at a time. However, the pay is good, allowing these workers to enjoy a decent livelihood, raise their families, pay their taxes and help build the local economy. These Unifor members take pride in their achievements. As Dave Mercer, president of Unifor Local 2121, stated at the rally, "It's our workers who get the oil. Companies just provide the equipment and the opportunity. We are the ones who make it work. It's our oil."
Fear of the future has forced these proud workers to beg their governments, federal and provincial, to do more for the oil companies. Despite offering financial incentives of $205 million along with a break in royalty payments, valued at $300 million, the NL government is left begging Suncor and its partners to be good corporate citizens.
What has been missing in this shameful tragedy is any discussion of a just transition whereby oil and gas workers and their communities would be partners in planning for an orderly shift towards a low-carbon energy future. A future in which skilled workers are able to find high-quality, decent-paying jobs in other sectors.
Energy Production is Changing
It is common knowledge that energy production is changing, across the world. In May, the International Energy Agency released a report demanding immediate action be taken to transform the world's energy sector. This May 18 CBC headline said it all: "Investing in new coal, oil and gas projects must stop to hit climate goals."
Hundreds of workers standing on the steps of the Confederation Building fighting for their future livelihood highlights the need for an orderly transition away from oil and gas. As things stand, the cost of inaction will be high for workers, their jobs and livelihoods, families and communities. And the Newfoundland and Labrador Federation of Labour has stated publicly and clearly that workers should not disproportionately bear the burden of change.
Such chaos is not new to Newfoundland and Labrador. The ban of cod fishing by the federal government in 1992 resulted in the largest layoff in Canadian history: more than 30,000 people lost their jobs. At the time, the federal government introduced programs to ensure workers received EI and retraining. They were inadequate, however — a reaction rather than a well-thought-out plan. People left NL in droves to find work, while others were left retraining for jobs that may or may not have been needed. However, many people did learn new trades and skills, and moved on to new jobs. Hopefully we can learn from this.
Putting Social Justice at the Centre
Quinton Sankofa of Movement Generation, which focuses on justice and ecology, succinctly summarizes what workers face when he says, "Transition is inevitable — justice is not." If the process of transition is not just, the outcome will never be. A just transition puts equality and social justice at the centre of the shift to a green economy. A just transition for workers and communities applies a reconciliation-based intersectional lens.
A just transition demands leadership from both the federal and provincial governments. The sad reality is no such leadership appears forthcoming. Canada's minister of natural resources is local politician Seamus O'Regan. In his speech at the June 14 offshore oil and gas rally he highlighted the incentives made available to the oil companies, so they could continue their pursuit of oil. There was no mention of a just transition for oil and gas workers — unlike in 2018, when the Canadian government announced the creation of a task force for a "Just Transition for Canadian Coal Power Workers and Communities."
What happened with the phase-out of coal provides a good road map for a just transition away from oil and gas. In 2018, the Canadian Labour Congress participated in the task force, which travelled to four provinces, with 15 communities hosting public sessions. The task force met with stakeholder groups including affected workers, unions, employers, First Nations, provincial and municipal government officials, chambers of commerce, and regional economic development organizations.
Seven Principles
The task force came up with seven principles for a just transition: respect for workers, unions, communities and families; worker participation at every stage of the transition; transitioning to good jobs; sustainable and healthy communities; planning for a future grounded in today's reality; nationally coherent, regionally driven, locally delivered actions, and; immediate yet durable support.
The recommendations set out a clear path for how the federal government could ensure a fair and just transition for coal workers and communities, while supporting good jobs and taking on climate change. While the 2019 federal budget committed $150 million in infrastructure fun ds for economic diversification in coal-affected communities, the government did not act on the task force's recommendations regarding supports for workers, including providing workers a pathway to retirement, and transitioning workers to sustainable employment.
A Green New Deal
In many cases, the unionized positions these workers held in the coal industry were among the best-paying and most secure jobs in their communities. For many of them, transitioning to a green economy meant giving up these well-paying, secure jobs in exchange for an uncertain future. It should be no surprise that these workers were worried about becoming casualties of the rapid changes in the labour market.
For all these workers, a green new deal, to deserve its title, must lead to good jobs with good wages and job security.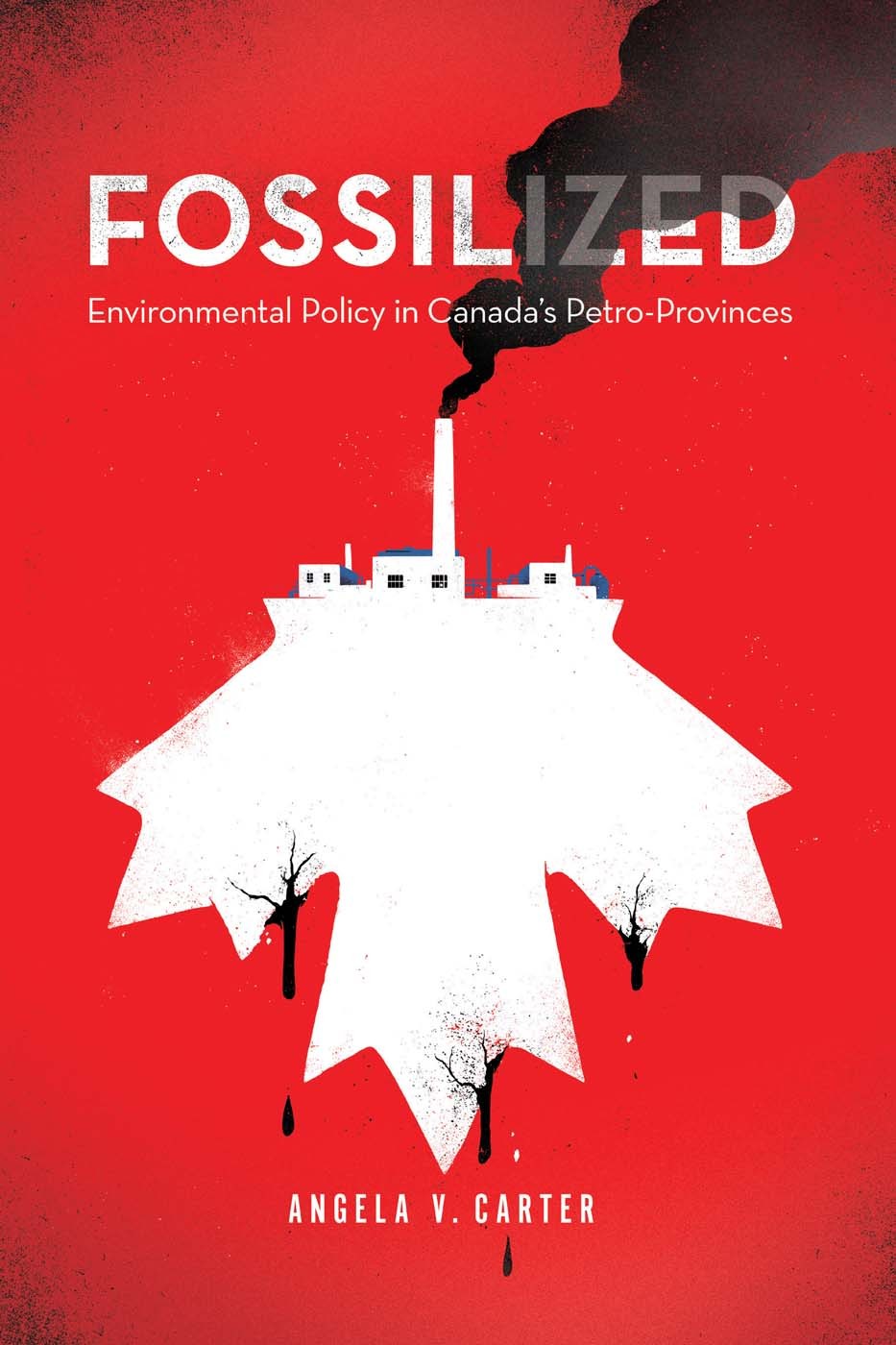 Should we be hopeful that the transition of oil and gas workers in Newfoundland and Labrador can be just? University of Waterloo associate professor Angela Carter, author of Fossilized: Environmental Policy in Canada's Petro-Provinces, is optimistic. Instead of offering investments to the oil and gas industry, why not look to support a new, low-carbon economy?
Carter sees a future where offshore workers can transfer their skills to wind, hydro or wave-energy projects. "We've got the capacity. We also have the infrastructure. We've got the know-how," said Carter in a January 2021 interview with CBC's Peter Cowan. "When I speak to people who are working in the industry right now and the oil sector industry who are open to this notion of renewables, they think it's not actually that much of a leap."
The Climate Crisis is Upon Us
Workers and their unions know the lay of the land. The climate crisis is upon us. We are ready to be part of the solution as we be build a green future. We continue to call on our governments to take action on a just transition. Where we draw the line is when a transition is used as a pretext to eliminate quality, decent-paying union jobs and replace them with precarious, low-pay contract work.
The work ethic of the people of NL is world-renowned. Workers in this province of abundant natural resources, both renewable and not, have been creating enormous profits in some of the harshest conditions in the world. They are known to travel anywhere in the world in search of employment. These skilled, resilient and proud workers, like workers everywhere, demand to be included in any and all talks around a just transition. If they are not, the resistance will be fierce — and rightly so. And if that happens, as Alberta Federation of Labour president Gil McGowan so accurately states, "it will no longer simply be an issue of the environment and the economy, but one of society and democracy."