Directed by Elliot Page and Ian Daniel
73 minutes, 2019, now on Netflix
Actor Elliot Page bedazzled audiences with their Oscar-nominated portrait of a cheeky teenager negotiating an unplanned pregnancy in the 2007 smash hit Juno. "Has there been a better performance this year?," noted the celebrated film critic Roger Ebert. "I do not think so."
Fast forward and the self-described "tiny Canadian" has delivered There's Something in the Water, a riveting documentary about environmental racism that has rightly won a slew of awards. And in a movie industry triumph similar to that of American Factory (the Oscar-winning release produced by Barack and Michelle Obama), Page's film is now available on Netflix.
The documentary takes its inspiration from a 2018 book (of the same title, published by Fernwood Publishing) by Dr. Ingrid Waldron, a professor at Dalhousie University in Halifax, Nova Scotia. Based on Waldron's scientific research, personal interviews and geographical mapping, the book (and by turn, the film) details the racist practices that have rendered Black and Indigenous communities "ground zero" for hazardous and toxic waste-spewing projects such as garbage dumps, pulp mills, and underground gas storage facilities.
The wholly predictable outcome? Skyrocketing cancer rates, community disruption, psychological despair and a legitimate anger among marginalized groups (and their allies) about the long-propagated myth of Canada as a colour-blind nation.
Page immediately exposes the fallacy of the "a Canadian is a Canadian is a Canadian" motif (given wide purchase by Justin Trudeau in his 2015 victory speech) in the opening scenes of the film. To wit, they juxtapose footage of white Nova Scotians (including Page as a child) picnicking on pristine beaches against images of the noxious fumes, roiling sludge, and putrid garbage that has imperilled minorities in the province hailed as "Canada's Ocean Playground."
In a deft cinematic move, Page and co-director Ian Daniel divide the film into four segments. Each episode profiles activists who are challenging the racist policies and practices that have trashed communities of colour with impunity.
Page first introduces viewers to professor Waldron, who recounts her shock after she discovered that There's Something In the Water (a book initially aimed at academics) was trending on social media. "And it was there that this journey began," Waldron says with a laugh, noting that Page's tweets about her work sparked a wellspring of interest in the volume that later won the 2019 Atlantic Book Award for Scholarly Writing.
Postal Codes Determine Health
Waldron goes on to assert that postal codes "determine one's health" in Canada and explains that minority communities are often perceived as powerless by the powers-that-be. "When you are invisible to government, then your voice isn't heard," she maintains. "You have to look at environmental racism in the context of the history of colonialism."
To underscore Waldron's point, Page travels to Shelburne, a coastal town that once boasted the largest group of free Blacks in North America — Black Loyalists who sided with the British during the American Revolution and who arrived in Nova Scotia in the 1780s. There, the filmmaker visits Louise Delisle, a proud descendant of Black Loyalists who were forcibly re-settled in an area of Shelburne where a landfill opened in the 1940s. Its rotting waste contaminated the enclave's air and ground water for half a century.
"There was garbage from the hospital, in other words body parts. . .and things like paint and oil, old cars, dead animals, anything and everything was dumped there," Delisle says. When the mountain of detritus grew too large, it would be set ablaze, blanketing the community with a gag-inducing blend of soot and stench.
The emotional pain still etched on her face, Delisle, now in her early 70s, recalls the response of white teachers when she and other Black children in Shelburne arrived at school: "We'd be lucky if we got [there] without smelling like we'd been in some kind of chemical warfare. And then have the teachers say, 'did you wash this morning?'" It was horrible."
Delisle then drives Page through her tight-knit neighbourhood, pointing out the numerous homes where Blacks were felled by cancer; their disease likely linked to the now shuttered landfill that nonetheless still leeches toxins into the environment. "Not good," Delisle deadpans.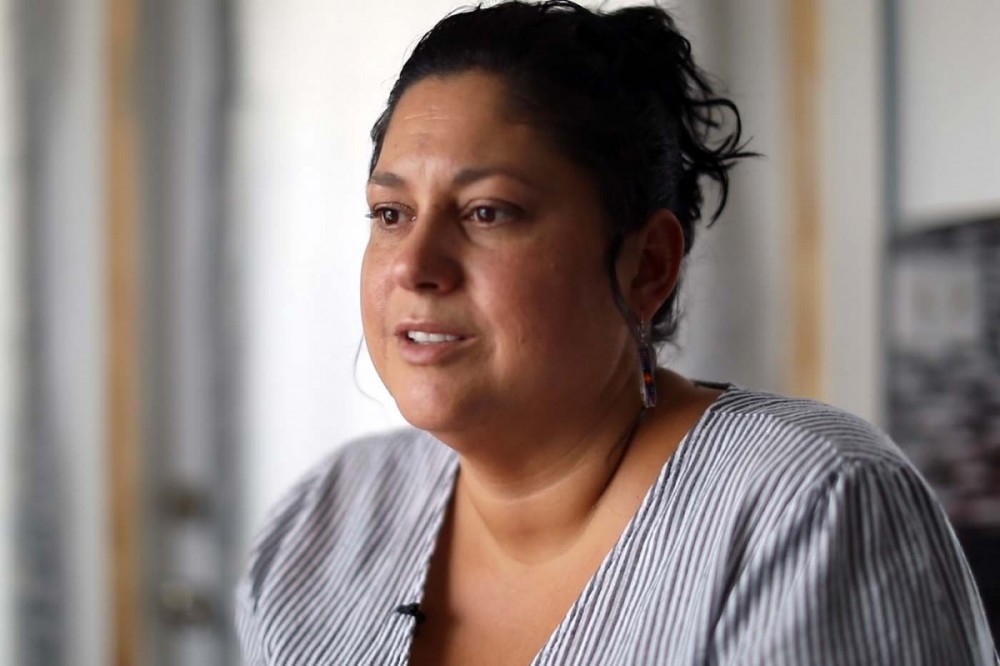 Page also bears witness to the impact of a pulp mill that was constructed on the ancestral grounds of the Pictou Landing First Nation. They are welcomed by Michelle Francis-Denny, the granddaughter of Lewis J. Francis, the late chief of the Mi'kmaw community. In the mid-1960s Chief Francis was cajoled into signing away the rights — for about $60,000 — to the reserve's previously unspoiled harbour which was used for fishing, recreation, etc. The beneficiary of his largess? A multi-billion dollar international paper products corporation whose brands reportedly include Huggies, Kleenex, Depend, Kotex, and Cottonelle.
As Francis-Denny tells it, the Nova Scotia government was in cahoots with the corporation to build a "treatment facility" on the site. Within 72 hours of the mill's opening, raw effluent had flushed thousands of poisoned fish to the harbour's shore. "He died thinking it was his fault," a teary Francis-Denny says about her grandfather. "And then he passes that guilt down to his family. What would life be like for my family if [it] hadn't happened?"
She goes on to recite a litany of maladies — cancer, suicide, alcoholism — that beset her family; problems that she traces to the intentional desecration of a waterway that her community held sacred. "We want to start healing," Francis-Denny declares.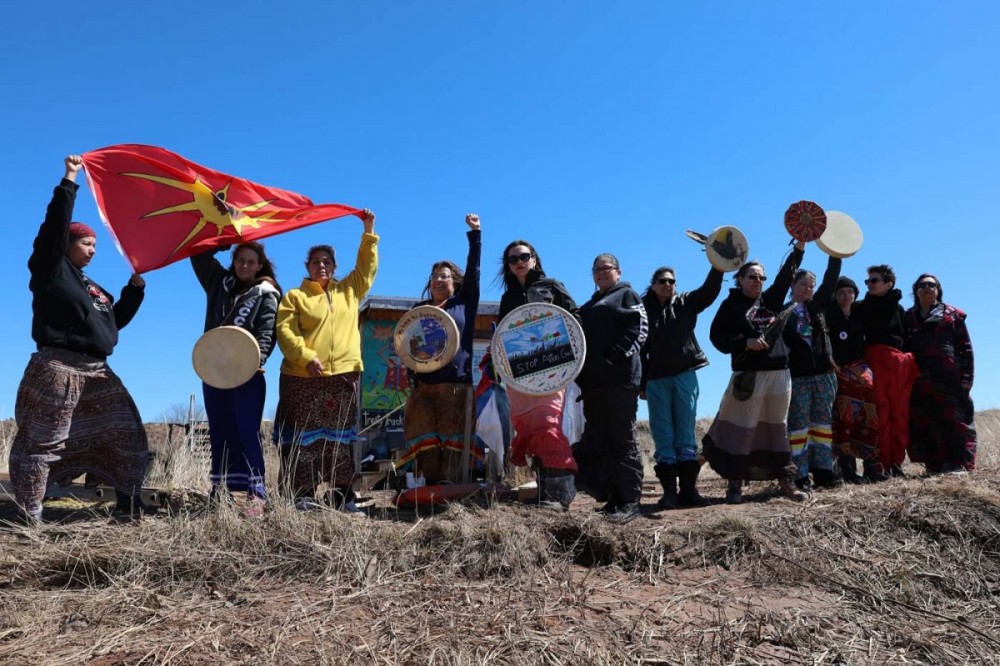 Finally, Page visits a group of Mi'kmaw women collectively known as the Grassroots Grandmothers or Water Protectors. For several years, the women have been battling Alton Gas, a corporation determined to store natural gas in underground salt caverns in a river that flows through their unceded territory. The indisputable impact of the proposed project? A river saturated with brine.
Among other activities, the Grandmothers escort Page to a fenced area that Alton Gas, laughably (and incredulously), erected for the women to stage protests against their plan to violate the river. "My spirit won't go in that cage," a Grandmother says, with rightful indignation.
All praises to Waldron and Page for a film that takes a fierce and effective stance against environmental racism.
This article was updated on February 9, 2021 to accurately reflect Elliot Page's name and pronouns.
The author of Alice Walker: A Life, Evelyn C. White is a Halifax-based journalist.
If you like what you're reading and want to subscribe, please go here. Thank you!