Features
Stand Up for Teachers
An Interview with Comedian/Teacher Paul Bae
Paul Bae was on the teacher picket line with his co-workers in Vancouver for five weeks. He entertained teachers around the province with his observational humour about the serious business of education. That's because when Bae isn't in the classroom, or on strike, he does stand-up comedy.
"It was my mother's idea for me to be a comedian," Bae says. But back in the 1990s, Bae had other ideas. He wanted to become a teacher. He says his parents tried to talk him out of it.
"They told me things like, 'Teachers don't make a lot of money for the work they do. They're unappreciated in Canada. We didn't come to Canada for you to be stable, but for you to be happy.'"
Bae didn't forget his interest in comedy, though, and found a way to balance both, beginning in 1995. But after Christy Clark became education minister in the Liberal government, she oversaw the stripping of contract clauses related to class size and, in 2002, teaching changed.
"I was already trying my best to balance being an English teacher and professional stand-up comedian so, when class-size restrictions were removed, it made me furious," Bae says. "So I quit. But by 2010, I was missing teaching and decided that I could go back to balancing teaching and comedy again. The coast looked clear."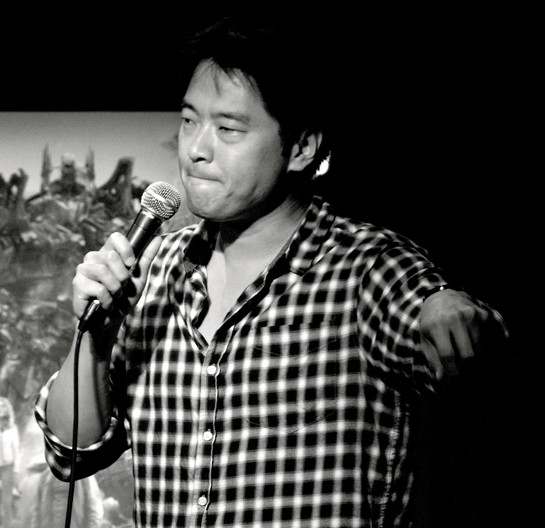 "Then, a few months back into my teaching career," he says, "WHAM! Christy Clark came out of nowhere to become premier. I've never had an STD, but she had become my herpes: she's never really gone. And it hurts."
Bae confesses to "ranting" during one of his stand-up comedy performances, after a day on the picket line, when it looked like there was no end in sight. It made him decide to cancel future gigs, for the time being anyway. Life as a teacher just didn't feel funny.
"On the flip side," he says, "the years of teaching made the transition to stand-up comedy relatively easy for me. After my first open mic at Yuk Yuks (a comedy club), the emcee approached me backstage to tell me he didn't believe that was my first time on stage. I told him I had been a high school teacher for five years. He got it then."
Bae says his skills as a comedian help with classroom management. "Facing off against teens with attitude is easier in that respect. Also, I've gained a good sense of how to tell an entertaining story. If you're boring on stage, the audience definitely lets you know."
As for the teachers' vote on the tentative contract agreement in September, Bae voted "yes."
"I felt like I voted 'yes,'" he says, "to slow the dismantling of public education in BC, because voting 'no' would have taken a sledgehammer to it."
Janet Nicol is a freelance writer and recent author of On the Curve: The Life and Art of Sybil Andrews. A retired high school teacher in Vancouver, she regularly attends live model drawing sessions at Basic Inquiry, an artist-run studio, sketching alongside dedicated studio animators honing their skills.