A WEBHEAD'S WINTER WHATSITS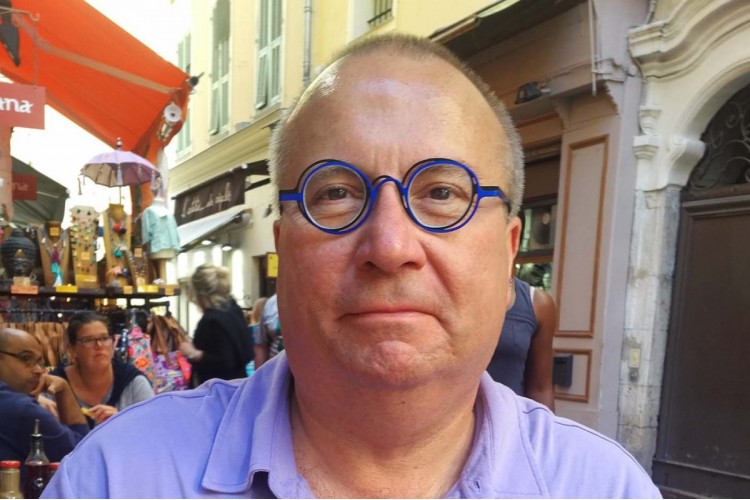 I have a little project underway to assist the Spanish-language edition of LabourStart. I am a sucker for these things when they come up, in large part because they give me a chance to look at union websites in countries I don't normally get to. I have mentioned before that what first jumped out at me was the extent to which Spanish and Latin American unions make use of online video. For training, sure. For big-splash announcements, yep. But, so I have discovered, also just for regular old news — and in an incredibly popular phone-friendly format. LabourStart's Brazil co-ordinator tells me that this popularity is based on the fact that members often get their union news on their phone while on the bus going to or from work.
LIVE-STREAM LABOUR
Streamers (live-streamed events) are not commonly seen in Canada, but the Nova Scotia Federation of Labour has one, called "Labour Views: Nova Scotia." Their first episode is called "Cannabis in the Workplace." Watch it, and encourage the Fed to continue with this. It has great potential. Hopefully the idea spreads.
One recent Canadian example suggests that there is an appetite for union video in this country after all. Before the Canadian Labour International Film Festival (CLiFF) screened Town of Widows at its 2019 event in Toronto, Natasha Luckhardt, the talented director, introduced the film. Her remarks were live-streamed by CLiFF founder Frank Saptel, using Facebook. Within a few hours, and without a whole lot of flogging, the live-stream had over 1,000 views. Check it out, and if you missed seeing the film at your local CLiFF event, see it on CBC Gem.
LABOURSTART LESSONS
My kick at Facebook this issue is both personal and, I think, hilarious. LabourStart has a Facebook page called LabourStart TV where we post stories appearing on our site that contain video. Whether a union video or commercial media video, it should appear there. So, back when the Unifor members who keep Vancouver moving were engaged in an escalating work-to-rule campaign, I posted a story from a mainstream media site that contained some video. The LabourStart TV page and the LabourStart account are both set up as community organizations, and should allow this kind of post. Even so, Facebook would not allow me to simply post the story and move on. It wanted to convert it into a job advertisement. Insisted, in fact. Wouldn't accept it otherwise, and no amount of fiddling would convince it to change its mind. So — good grief — a story shared on our page about the transit strike in Vancouver became, if briefly, a job advert for bus driver positions. For, shall we say it euphemistically, "replacement workers," in other words. Yikes! Another LabourStarter had a similar experience, only she didn't notice until she went back later to add another item and realized what had happened. Because of Facebook's meddling, she had inadvertently posted a job advert for the position of general-secretary for a major union federation in Spain. All it took was a second's inattention to a routine task that she does a half-dozen times a day.
The end of my story: a couple of hours later Facebook accepted my post as a post and all was well. Or as well as things get when Facebook is involved.
BACK IT UP, COMRADES
One more LabourStart-related lesson: the commercial email service we used until recently went belly-up. That's when we found out it had been renting space from another company. That company wanted a small fortune to "recover" our data (i.e. one of the largest, if not the largest, most responsive union e-mail lists that there is) and send it to us. We had an up-to-date backup, but not everyone does backups as frequently as we do. You should. Especially when you are using a commercial service that you expect will be there whenever you need it. Own your own is (for the umpteenth time) the lesson.
In chatting with a couple of union webheads after this (word gets around), I learned that users who rent their software tend to rely an awful lot on the service provider for things like backups, just because they have a lot of other stuff on their plates and because it is convenient and time-saving to do so. The people and unions who own their own pay a lot more attention and are a lot more careful about things like backups when they don't feel (rightly or wrongly) that the company being paid to handle things will in fact do that.
KR500,000 AND I ALL I GOT WAS A LOUSY LANDLINE
Danish union HK (the National Union of Commercial and Clerical Employees) has another lesson for us. Mathias Askholm pitched some conclusions that HK has arrived at after playing online for a couple of decades. His conclusions can be accessed directly via a Unions 21 workshop podcast (more detail below). Seven months and 500,000 kroner later (more than 69,000 Canadian dollars) for a union app and a virtual advisor, and members preferred a phone line with a real person who could really answer their real questions.
Don't knock HK for the wasted time and money, though. HK Labs is an internal taskforce looking to implement simple tech solutions that can be scaled-up as the lab's experience with big flashy projects grows. This approach is a direct result of their experience trying to go straight to the cutting-edge prizes which, much like the app, hardly ever meet expectations. Much as it may go against the grain, evolution, not revolution, seems to be the name of the union tech game in Denmark.
"The future of work: Everything you need to know from Unions 21 annual conference" is the title of a two-part podcast from the fab folks at Unions 21 (i.e. unions in the 21st century). What are you doing reading Our Times when you could be reading Our Times with this running in the background? (Check out all their podcasts here.)
MORE TO KNOW AND GROW
Domestic workers are a natural constituency for online. Take a peek at how American domestic workers are using the net to get where they want to go by visiting NDWA Labs, the innovation arm of the National Domestic Workers Alliance.
The content is all American and so a bit off the mark now and then but, in what looks to be an effort to replace the educational materials offered by the late lamented Union Communication Services, Unionbase is offering the Workplace Leader on issuu.com. Take a peek at an example of the most basic form of union education — but possibly also the kind with the broadest appeal and easiest access.
Union-based fundraising for workers in crisis is usually limited to emailed appeals that produce abysmal results. Yet, the International Centre for Trade Union Rights (ICTUR) reports that a crowd-funded strike fund for one of the smaller nurses unions in Portugal raised E784,000 ($1,149,254 Canadian) for their strike last spring. And since we're talking IUR (ICTUR's journal, called International Union Rights), the last issue for 2018 has a feature article on the impact "evaluating" software has (used to evaluate workers' performance) on workers' rights in the workplace. It's a great journal, worthy of support, but you need to buy it to see it.
OK, you're not likely directly involved in FairTube, the YouTubers' transnational organizing effort. But it's kinda fun to watch. You might just learn something that you can apply in building your own union's video library. It is getting a lot of attention in online workers' circles. (Read Kaitlyn Tiffany's article in Vox, "Can YouTubers Really Unionize?") Something with as much profile as this (the German union, IG-Metall, is backing it) may just be the push the snowball needs to start rolling.
Take note of the online game called Bad News, developed in the UK to train us all to recognize fake news. Union members, or potential members, can play the game until they get the skills needed to see through the fake "union" news tossed at them. If you are a union communicator, Bad News can help you better design materials meant to inoculate workers from anti-union fake news. Take a peek. Even if you don't get anything useful out of it you at least have a work/union-related excuse for playing games at your desk.